How it Works
Water Treatment Shouldn't be an Adventure
In water, it's what you can't see that makes you sick, but finding effective water treatment solutions is more of an adventure than it should be.
Traditional filters can...suck. Especially when they get clogged. And most purification options require multiple steps, and come with compromises in taste, speed, or weight in your pack.
By combining water purification and filtration into one dual-action system, RapidPure's water purifiers remove pathogens 100x smaller than traditional water filters, so you can have clean, great-tasting water any time you want to tap into nature.
More Than a Filter
Protects Against:
99.99% Viruses
Rotavirus
Norovirus
Polio
99.9999% Bacteria
E.Coli
Legionella
Leptospirosis
99.99% Parasites
Giardia
Cryptosporidium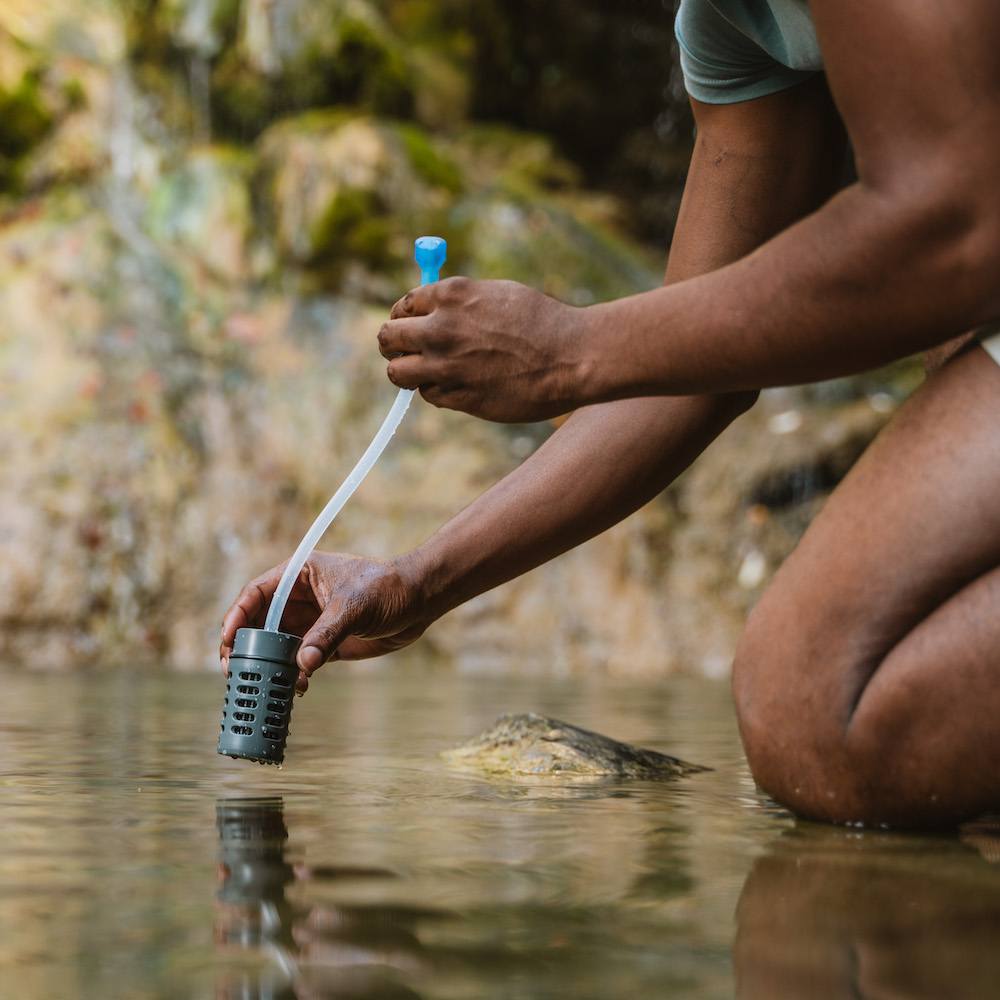 Purifies and Filters Your Water
As you drink, water is sucked through the the RapidPure dual-action POD system, which filters and purifies your water at the same time.
RapidPure has been tested to exceed EPA standards as a purifier, and our dual-action system is 100x more effective at removing virual pathogens when compared to traditional 0.2 micron filters alone.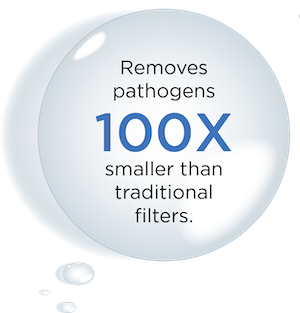 Traps Pathogens Like a Magnet
We supercharge each of our purifiers with UltraCeram® technology to remove over 99.99% of viruses, bacteria, and parasites from your water.
With every sip, UltraCeram® generates an electropositive field to attract and trap negatively-charged pathogens like a magnet, leaving harmful contaminants behind and giving you safe, clean drinking water.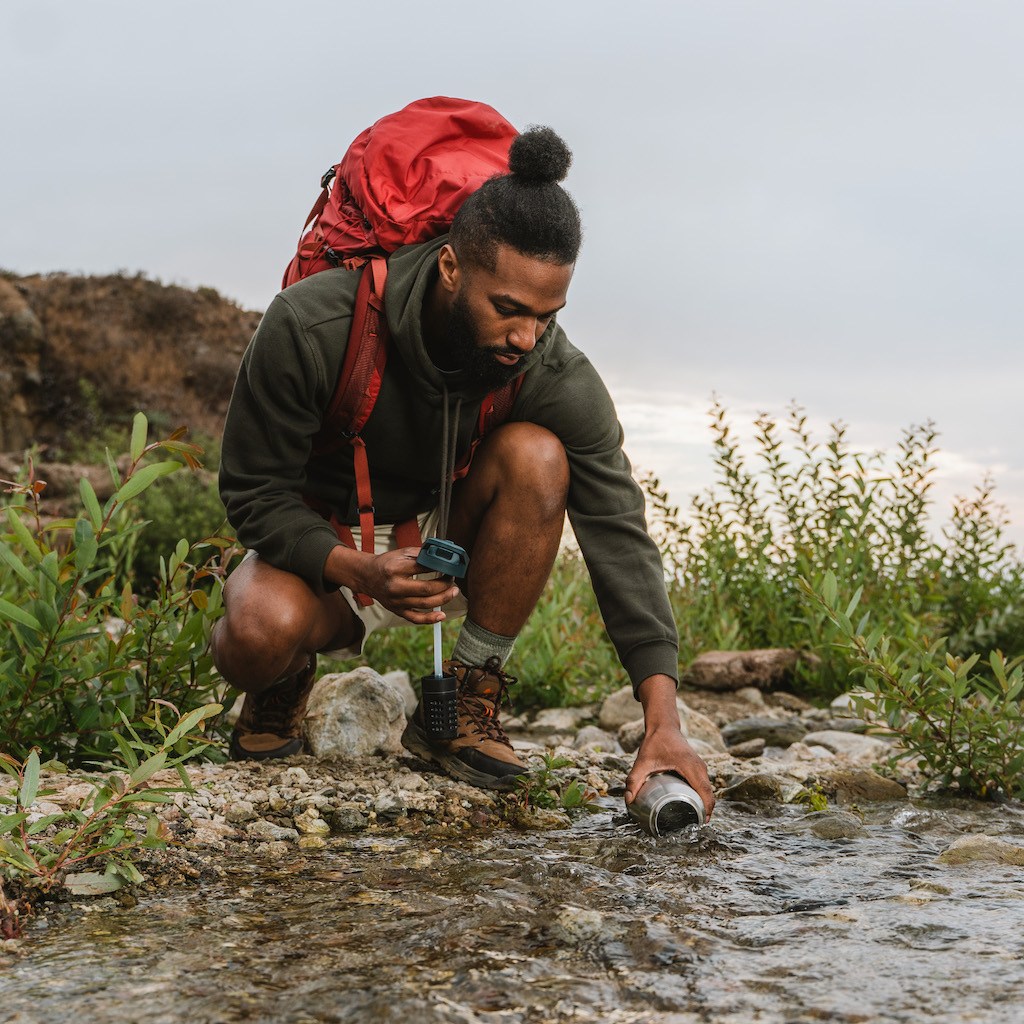 Filters Out Dirt and Sediment
As UltraCeram® works to attract and remove viruses, bacteria, and parasites, the membrane also filters out dirt, silt, microplastics and other sediment.
The activated carbon filter also removes odors and improves taste, letting you enjoy water as it should be - refreshing and pure.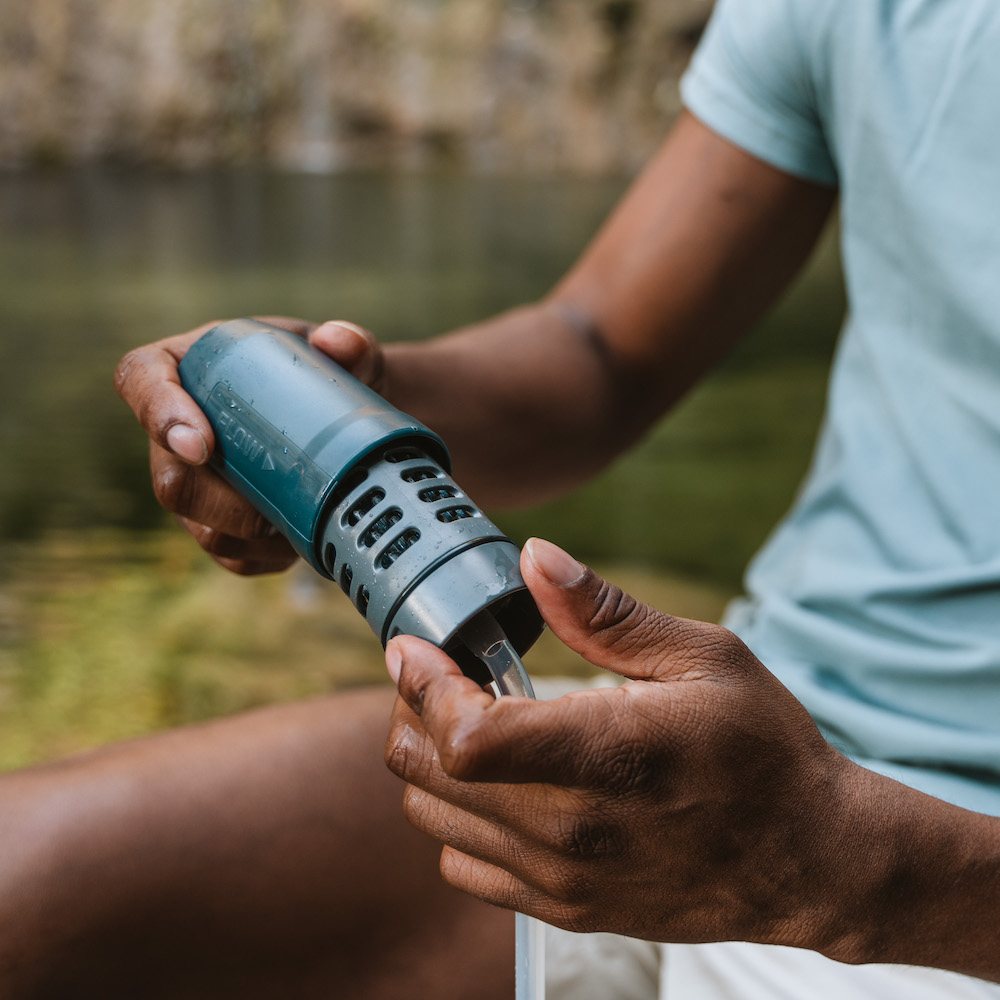 Fast Flow Rates
Our OpenPore technology combines adsorption with larger pore sizes, which dramatically increases flow rates compared to traditional filters that clog easily.
Using RapidPure is as simple as fill and drink: no pressing, squeezing, or extra steps required.
Frequently Asked Questions
Filtration and Purification
A water purifier protects against protozoa (parasites), bacteria and viruses. A water filter only protects against protozoa and bacteria. All RapidPure products are 3rd party tested by an independent EPA-registered laboratory for safety, efficacy, and longevity.
No. RapidPure purifiers utilize Activated Carbon for automatically great tasting water.
RapidPure cartridges are designed as end-of-life systems and don't need to be cleaned out or backflushed.
As your cartridge approaches its full capacity, water flow will become more restricted and will eventually stop. At that point, it is time to change cartridges.
Our products do not remove salt from water and should not be used on water sources such as ocean or sea water, or other saltwater sources. RapidPure purifiers are not designed to work in salt water, chemically laden water, or in water temperature exceeding 100° F.
Care & Use
Our Tritan plastic bottle, bottle lids, and silicone straws are dishwasher safe. Do not place the purifier cartridge in the dishwasher.
After multiple freeze/thaw cycles, RapidPure products will still protect against parasites and bacteria but full virus protection may be compromised. The purifier cartridge should be replaced.
Caution – Traditional hollow fiber filters should be immediately discarded if frozen after initial use.
Our purifiers are tested by an independent EPA-registered laboratory for safety, efficacy, and longevity. Our 2.5 inch purifier has a lifespan of 75 gallons, and our 6.5 inch gravity purifier is effective for over 200 gallons of use. 
Your RapidPure Purifier has been certified to maintain its efficacy to the above volumes, however overall water quality will impact actual useful life depending on the turbidity or suspended particulates in the source water. As the cartridge nears the end of its usefulness it will become harder to drink as it begins to load up from the pathogens and impurities it is protecting you against.
We recommend the following guidelines for changing your purification cartridge:
1) When your RapidPure Purifier becomes noticeably slower or more difficult to drink from this is the simplest indication it's time for a change.
2) For maximum virus reduction efficacy you should change your 2.5 inch cartridge every 300 liters or, once every 75 days of use, based on 1 gallon (or 4 liters) per day. For the 6.5 inch gravity purifier, you should change the cartridge every 500 liters or 200 days of use based on 1 gallon (or 4 liters) per day.
It is a good habit to begin any new adventure with a fresh cartridge to provide maximum protection, ensure ease of use, and provide peace of mind knowing you're prepared. We also suggest to always pack a spare cartridge as source water is ever changing.